Landscape Maintenance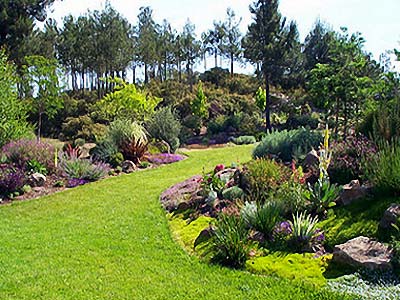 Every landscape that has been planned and installed well will last for a number of years and look great too. But it also means that you need to maintain the hardscaping and softscaping well and with regularity. Landscape maintenance involves more than just regular lawn mowing, and plant and tree trimming etc. It involves a number of other services and hiring professionals is the one way to ensure the job gets done expertly and in a timely manner.
Companies like AMA Landscape and Design offer Landscape Maintenance services to clients across Prosper, Frisco, McKinney, Denton, Plano, The Colony, Dallas, Sanger, Grapevine and Allen, TX. Hiring experts ensures your yard and gardens look impressive and add to the appeal of your home or commercial establishment. The variety of services included is:
Lawn Care
The lawn spaces are an important aspect of your landscape. The greenery and life they add to any outdoor space, large or small is truly amazing. But grass requires a significant amount of care and a reputed landscaping company would be able to handle this job efficiently. Lawn care includes a variety of services such as mowing, aerating, de-weeding, trimming, re-sodding or re-seeding, mulching, fertilization, pest control and more. The experts will design a customized lawn care plan that will include these services.
Landscaping
Landscaping plans, designs, installation, and maintenance are the different services that a full-service landscaping company will provide. They make sure that these spaces are planned well and that all the features are installed with care. The focus will be on functionality, aesthetics, safety and the right movement flow. Well-planned landscapes not only add to the value of your property but also encourage you to use these open spaces more often. This increases the return on investment in the property.
Lawn Maintenance
The turf on your landscape can create a beautiful backdrop for the rest of the plantings and flowers in the yard or garden. But it requires regular care and consistent maintenance. This is where professional lawn care maintenance services come into the picture. The company that handles landscape maintenance will also provide lawn maintenance services. It could be part of a larger package or a standalone service too. Lawn maintenance includes aspects such as mowing and trimming, edging, aerating, mulching and pest control. It also includes fertilization and de-weeding along with regular irrigation system checks.
Lawn Service
When you are looking for a company that provides lawn services, you need to make sure that they have the experience and expertise to handle your project professionally. This is because lawns need regular care and attention and only a credible company will make sure that they follow a regular schedule, use top quality materials and workmanship in their work. They should have access to the latest tools and equipment so that your lawns get the best possible care at all times.
When you want landscapes that are resilient, functional and sustainable, it's a good idea to contact companies like AMA Landscape and Design. They will ensure these outdoor spaces are maintained well so they last for years and add to the value and curb appeal of your property.
"MORE ARTICLES"
Landscape Contractor
Landscaping
Outdoor Living